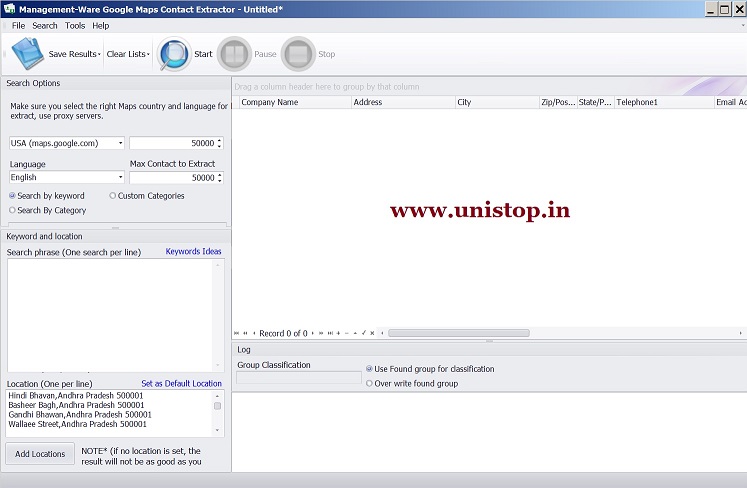 Google map data extractor helps you pull useful data by scraping Google maps. It helps you look for specific types of businesses in any given location. If you want to look for all Electronic Shops in New Delhi, all you need to do is to search for "Electronic Shops + New Delhi " and put it in the software. The software will return you a .csv file with the data on all Electronic Shops based in New Delhi.
Google map data extractor
Rs.4999
Rs.1999 only per PC.
What data does Google map data extractor provide?:
Name of the business
Address as listed in Google
Website as updated in Google
Phone number of the business
Category often happens to be the same as keyword; however, it may be different. For instance RK Electronics (random name) could also have listed their business under the cell phone category.
In fact, this feature improves the efficiency and the quality of the data.
Rating if given by users
Reviews as submitted on Google by users
URL of the map. This URL leads the client to the location of the business on the map, when searched in a browser.
Call 7075671188 for Demo Version of Whatsapp Promotion Software.
Buy Google map data extractor License for 1 pc @ Rs.1999